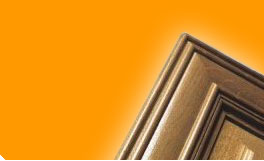 A flexible carrier for top-quality decoration and perfect deep-drawn foil for more expensive wood veneers.
ZL Vulcanized Fibre is a special product made by Sachsenröder that is used mainly as a carrier foil for plastic decorations on a melamine resin base.

It is parchmentized together from several layers without additional adhesives or filling materials.
ZL Vulcanized Fibre's outstanding properties include its particular evenness in terms of thickness and transparency, its particularly high physical and thermal interlaminar strength and its good heat resistance.
In chemical terms, this fiber is absolutely neutral.
It is used to make edge strips and surface material.
ZL Vulcanized Fibre's high level of flexibility ensures that it is just as outstanding in postforming and softforming products.
It also lends itself very well to deep drawing, which enables profiled or stamped surfaces or furniture facings to be manufactured without difficulty.
This property also enables it to be used in the manufacture of wooden cabin components for automotive interior fittings.
ZL Vulcanized Fiber is also used in door manufacture, in the critical rebate areas.
In addition, it is used as a cover in the manufacture of moldings or laminated wood components to prevent wear to veneers in corner and edge areas.
And lastly, it is also applied as a supporting layer below wood veneers.
The outstanding properties of ZL Vulcanized Fibre include the following:
Outstanding evenness in terms of thickness and transparency
Particularly high mechanical and thermal interlaminar strength
Good heat resistance
Good flexibility in terms of use in deep drawing
ZL Vulcanized Fibre survives the stresses caused by resin smearing and heat occuring during processing without becoming brittle.
Colors: white (light brown and brown available as special colors)